The mighty mini meal is a favourite of children all across the country. For this edition Muffin Break partners with Universal Studios to celebrate the release of Trolls World Tour.  
Our brief was to bring this union to life. The campaign deliverables included: 1x 30secs Val Morgan cinema ad; Mighty Mini Meal Packaging design; POS artwork; and supporting digital assets.  
Balancing competing CTA's and international approvals. I created high-end creative whilst sticking within a modest budget.  Gigabytes of promo reels; bumpers; SFX; and character animations were supplied by Universal. All required analysing, sorting and categorising to create a collection of possibilities. From this collection of possibilities, we created the "ingredients" used to develop the creative.
Read my case study www.headmark.com.au/works/creating-the-greatest-mighty-mini-meal-of-all-time
Agency: headmark
Designer: Daniel Brown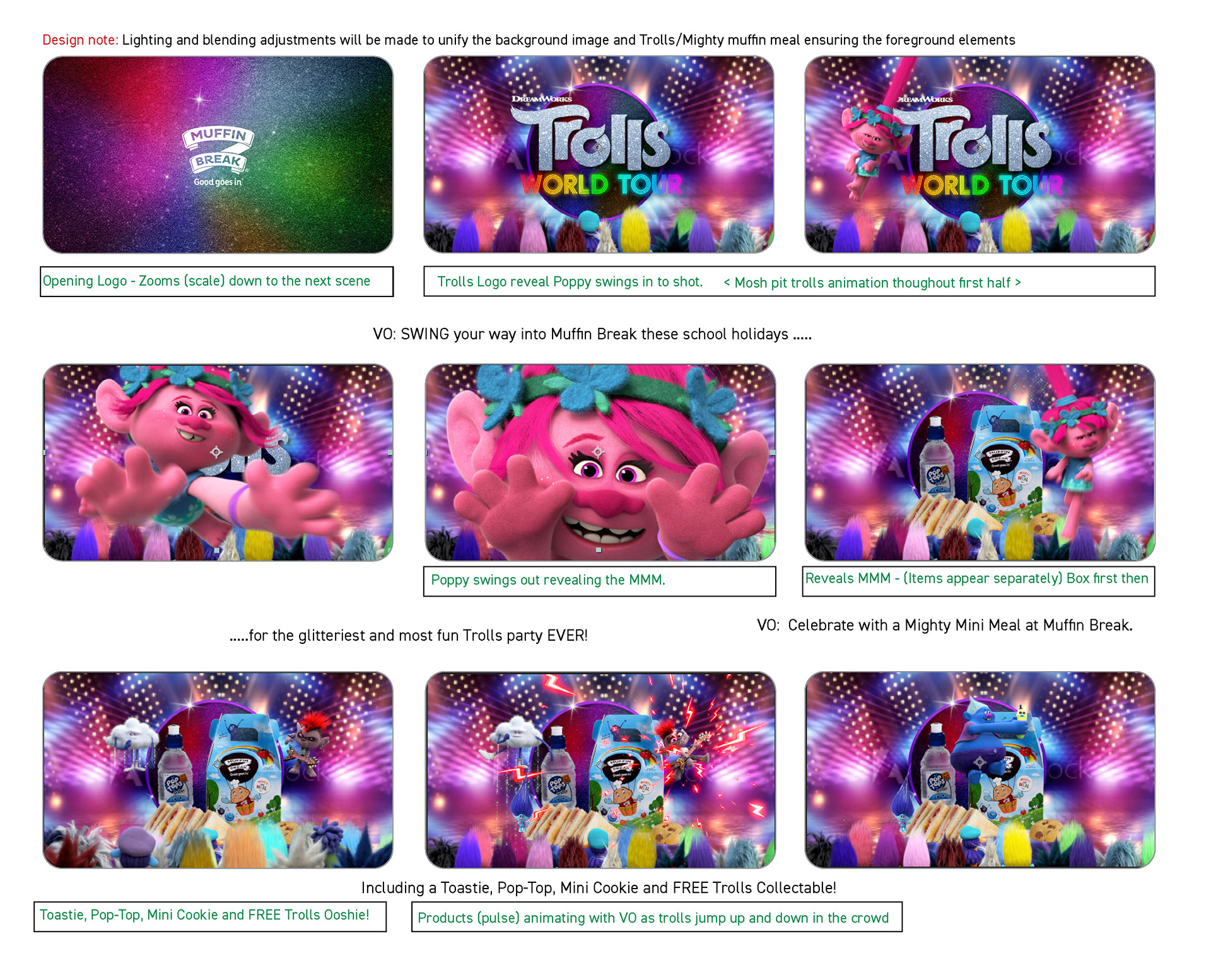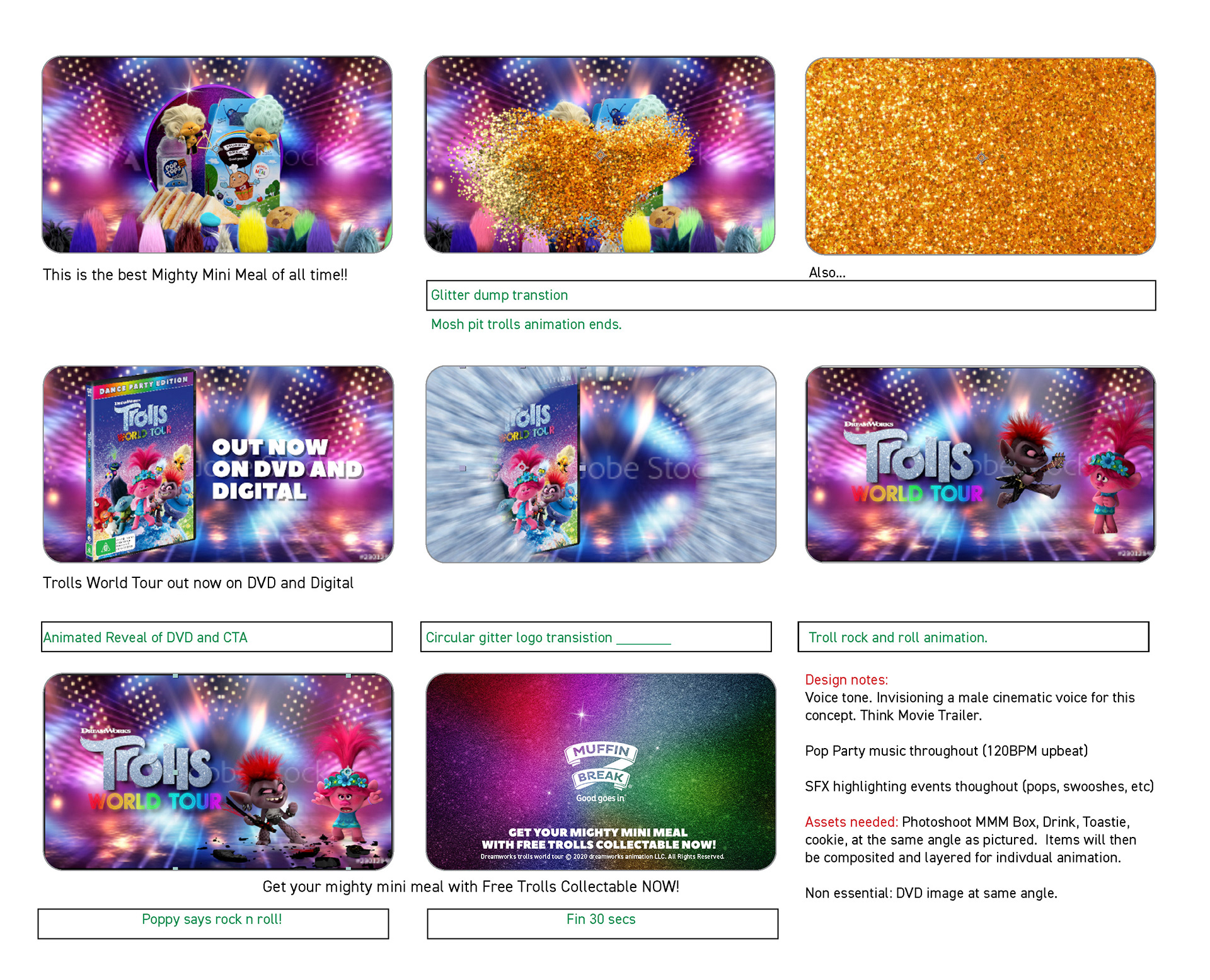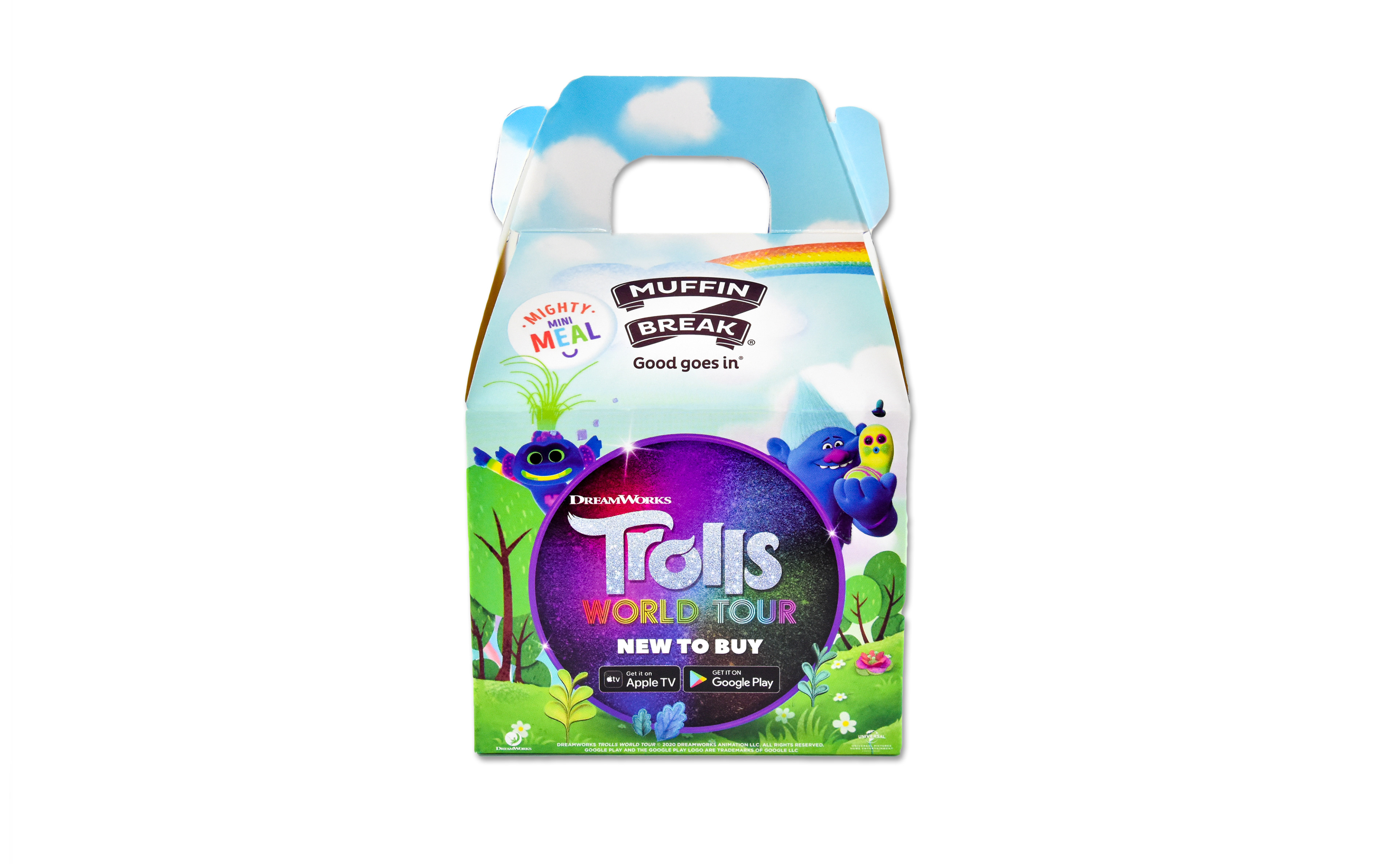 Digilites - Digital Signage Advertising