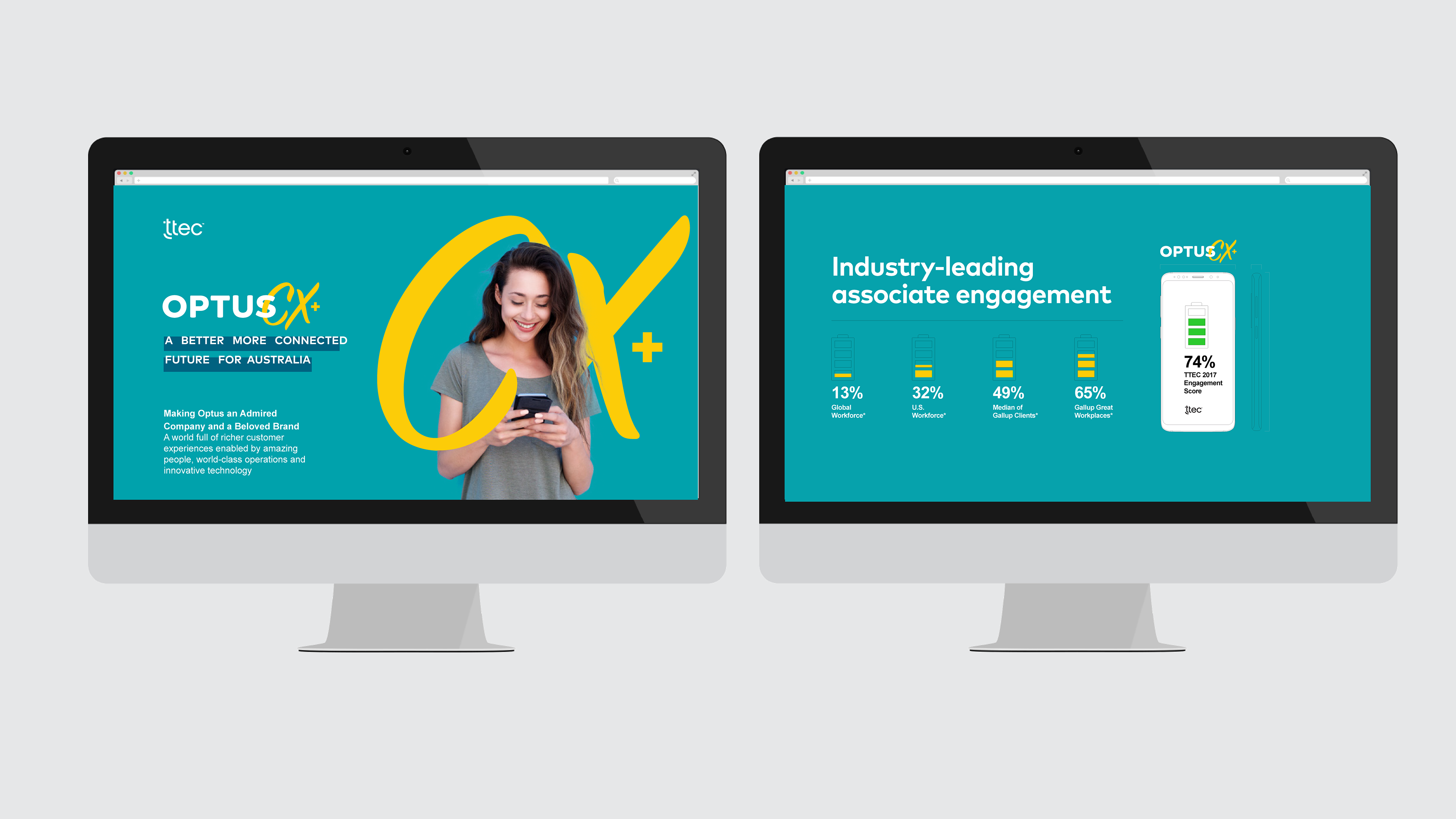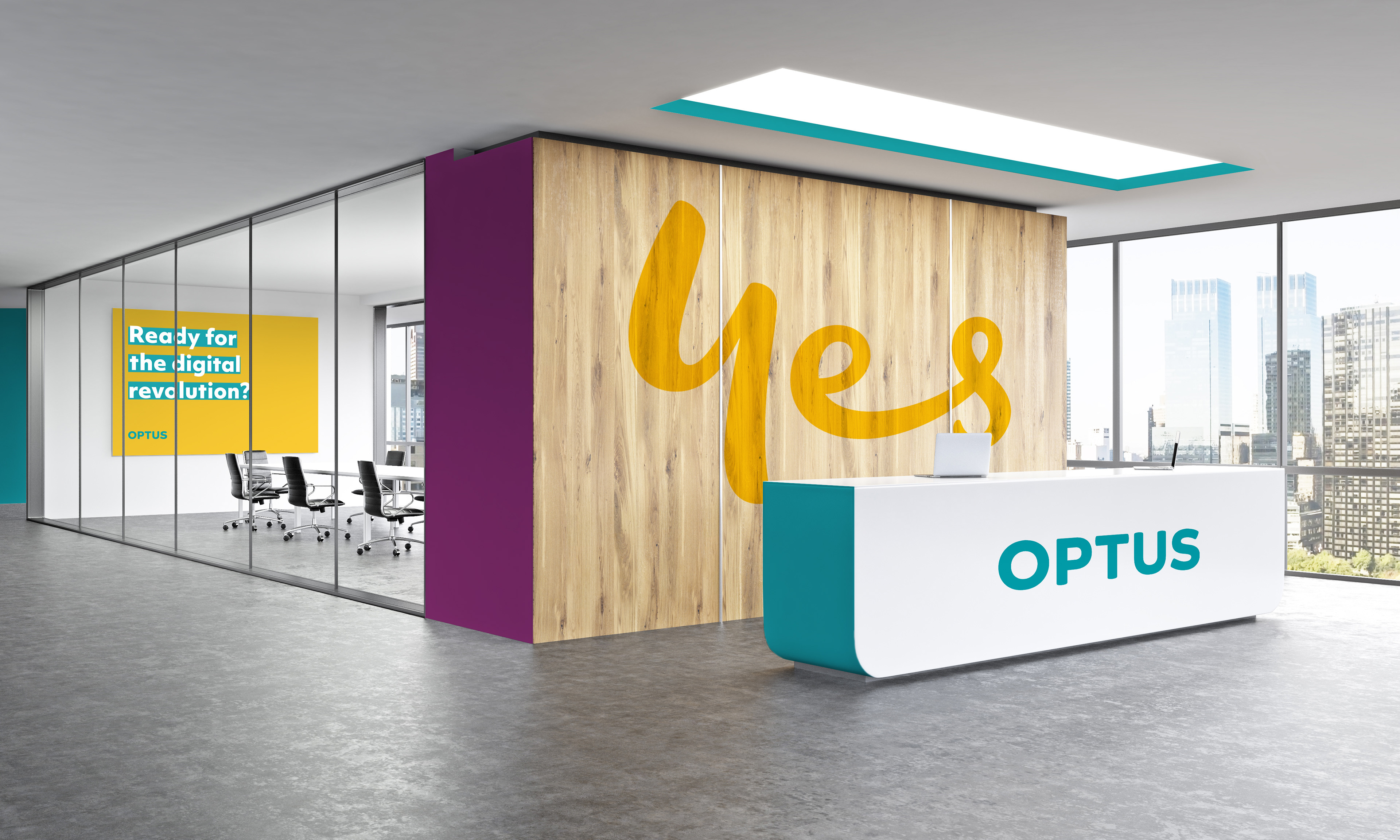 Optus CX - RPF, Microsite, Office Design.  
The challenge was to create a visual identity for Optus CX. The theme of the project was "Creating YES moments when they matter most". As the client will become an extension of the Optus brand and a partner with them to create an amazing customer experiences it was very important that I adhered to the Optus brand.  
As design lead on this project my role was to set the art direction, creating the Optus CX logo, microsite, renders and providing art direction and over all deliverables.